Spoken Translation
(Interpreting)
Looking for someone who can perform a "live translation", that is, repeat in another language everything that the speakers are saying? As a simultaneous and consecutive interpreter, that is my specialty. 
Keep reading to find a list of event formats I can help you with.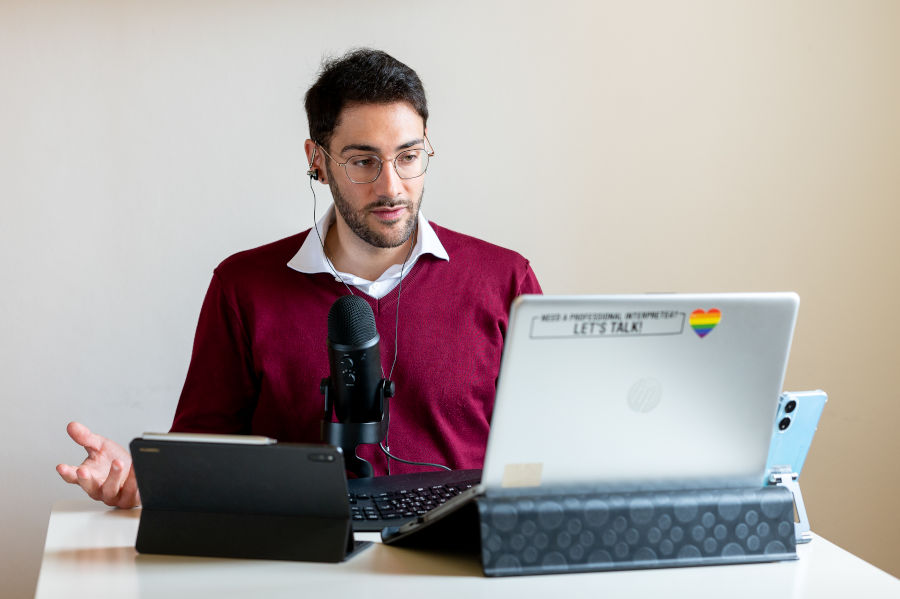 Each of these events typically requires a specific type of interpreting, which I can perform:
Simultaneous interpreting (On-site and remote)
Whispered interpreting (Chuchotage)
Show more
Show less
Get in touch with me to learn more about how you can set up an interpreting service for your audience. I can also help you find suppliers of interpreting equipment (booths, audio transmission systems, headphones, etc.) if needed!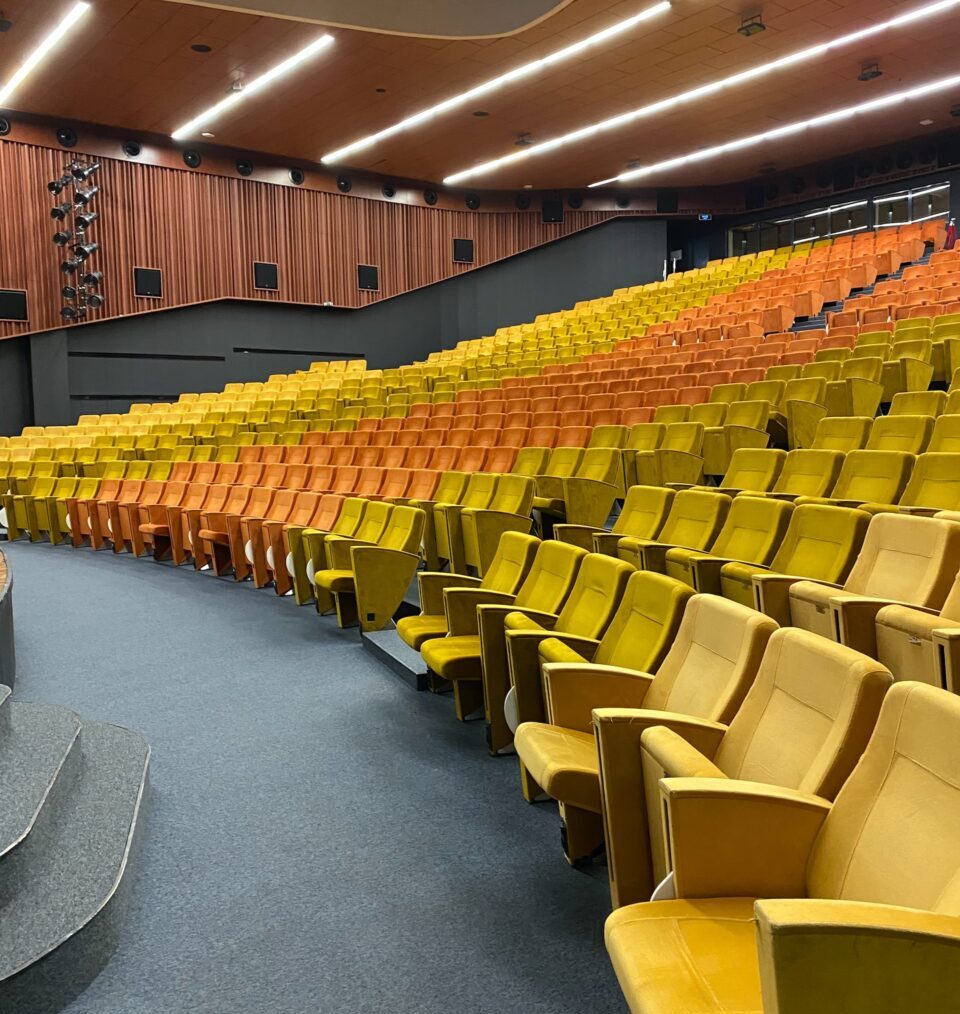 If you're a higher education institution aiming to attract more international students without forcing your lecturers to use a language they don't master, then you may benefit from my unique Educational Interpreting service, which I've been offering to the University of Bologna for the past 3 years on courses ranging from history and finance to climate change and cultural heritage.
Let lecturers express themselves in their native language. This is how you can be certain that the quality of teaching will be maintained at all times. All the nuances and complex thoughts will be conveyed. Nothing will get lost because of the lecturers' low proficiency in a foreign language.
I can interpret simultaneously any of your courses into Italian, English or Spanish for your foreign students and help them access premium education. I have been among the first three interpreters in Italy to offer this kind of service for a public higher education institution, the University of Bologna (my alma mater), back in 2020, right at the outbreak of the pandemic. Student surveys showed a very positive feedback.
Automatic machine translation engines do it well, but Italians do it better.
These tools are fantastic when you want to know the general meaning of a document. But why would you risk sounding sloppy and unnatural in your own texts?
Your goal is to make a good impression and convey a trustworthy image of your business. Let a human have the final say. Let me help you nail it with your corporate and marketing communications.
E-learning and corporate translations
If you have multilingual employees… that's fantastic! But speaking two languages doesn't make them translators who know the source and target languages inside-out. Plus, they already have their daily tasks; a translation job done hastily and unwillingly by them may backfire and damage you.
Marketing translations (localisation & transcreation)
You're trying to make an impact here, attracting leads, showing them who you are and converting them to buying customers. Your aim is to increase your revenue, so do it right: speak to your prospects' hearts. In other words, speak their language and culture using their own words.
Show more
Show less
Ask a professional translator to localise and transcreate your marketing communications so that they sound natural, relevant and convincing to the ear of your target audience. You'll gain credibility and trust by showing them you put them, and not your own finances, at the centre.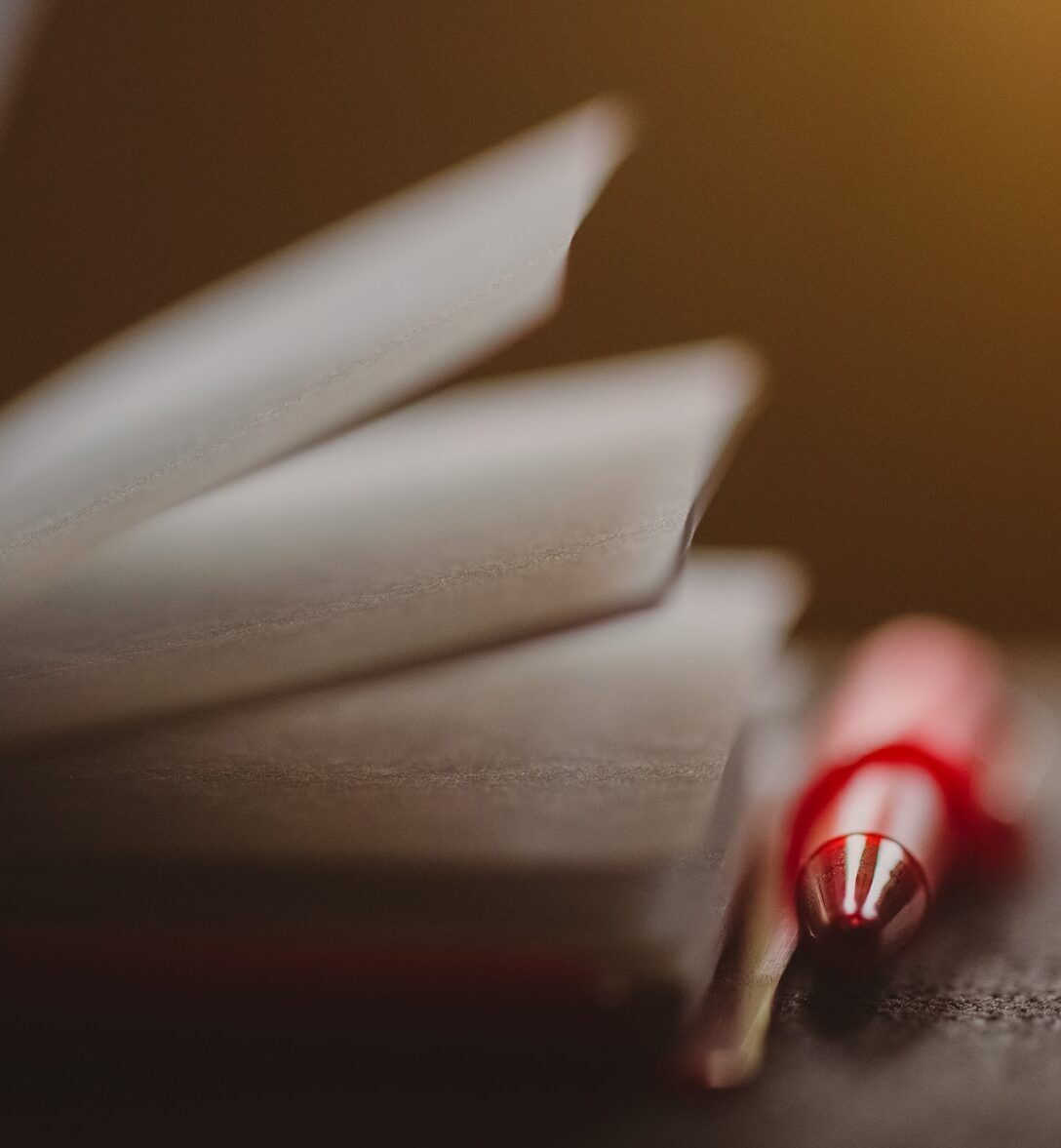 We weren't all born writers, and that's fine. Each of us has their own talents. If you've never been a huge fan of writing, don't worry, I am here to throw you a lifeline. I'll take whatever you have written for your prospects, clients or target audience and turn it into a well-crafted, effective, smudge-free text.
As a translator and interpreter who has come across all sorts of texts and speakers over the years, I have developed a strong sense of what is correct and effective langauge.
Having a written report of your meetings or conferences may definitely come in handy in the future.
But transcribing takes time, and you'd rather focus on productive tasks. Additionally, using online, open-source software tools is not always viable for confidentiality reasons. You wouldn't want your board of directors' meeting to be leaked because the software you used was breached.
The solution is to ask a langauge professional. As a simultaneous interpreter, I can respeak your event simultaneously using safe speech-to-text technology to reduce the time needed for transcription. I will then review it and hand you a spotless text you can use as minutes or brief for your future needs.